Why athletes need a sports massage?
Here at Qi Massage & Natural Healing Spa, we strive to provide relaxation and healing for everybody. We offer our massage and spa services to people from all walks of life and at all levels of fitness, from office workers behind their desks to nurses on their feet, to athletes in the thick of the game. In fact, we offer sports massage services specifically for athletes, whether they are looking for help working with an injury or just want help in increasing their flexibility and staying in peak condition. Whichever group you fall in, our sports massages are a great choice for any athlete in Winston-Salem, Clemmons, Pfafftown, Bethania, Rural Hill, or Walkerton, North Carolina.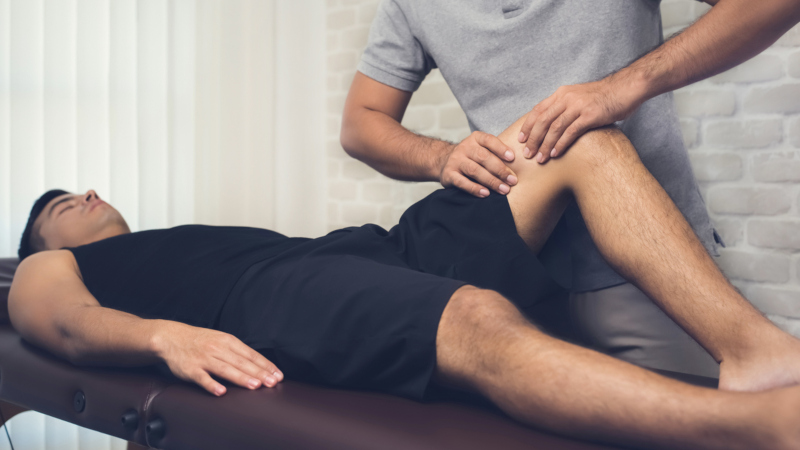 How sports massage can heal your injury?
If you are dealing with an injury that is impairing your performance in your sport, our highly experienced massage therapists can work with you to relieve pain to that area, as well as increase blood flow and improve mobility. In addition, just like any massage, a sports massage is also great to help you relax your whole body and get rid of unconscious tension in the body. With less pain and no more hidden muscle knots, you'll be good to go.
Other ways that sports massages can benefit athletes are less obvious, but no less effective. Studies have shown that massage therapy improves not only your mood, but also your mental clarity and attentiveness, both vital components to great athletic performance. In addition, massage therapy can also literally give you more energy–one study by McMaster University found that massage therapy increases the production of mitochondria, which are the cellular powerhouses that convert nutrients into useful energy. Having more mitochondria also means that your body will use oxygen more efficiently, providing an additional edge in competition.
If you are interested in the benefits of sports massage, call our team at Qi Massage & Natural Healing Spa to book your appointment today.