If you can envision floating on a sea of water with warm, massaging molecules of water cascading over your body, you can easily understand the popularity of a spa Vichy shower. Named for the city of Vichy, France with its five natural mineral springs. Here are some FAQs About A Vichy Shower and what to expect when you book an appointment.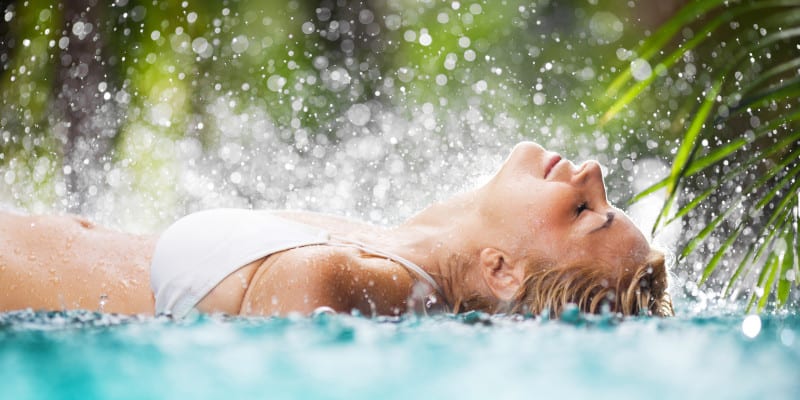 FAQ #1 – Is a Vichy shower a standalone spa service or used with other services?
It can be utilized either way. Because of its relaxing benefits and circulation stimulation benefits. It is ideal to use prior to a massage to enhance deep relaxation, making the massage more effective. It is also beneficial to combine with a Himalayan salt scrub to get rid of dry, dead skin cells. You can also enjoy the Vichy shower by itself for relaxation and immunity-boosting benefits.
FAQ #2 – What should I ask when booking an appointment for a Vichy shower?
Since every spa provides a similar yet different experience. It is always a good idea to ask questions so you know what to expect. Common questions you'll find helpful include how long a session lasts, what services can be combined with it, is the Vichy shower done in the nude, is there anything you should bring, is there a locker provided, and what else should you know to ensure a positive experience.
FAQ #3 – What conditions can a Vichy shower help with?
The massaging benefits of a Vichy shower aid in lymphatic circulation that detoxifies the body and resolves symptoms related to a blocked lymphatic system.
If you would like to learn about enjoying a Vichy shower, you'll get the information you need here at Qi Massage & Natural Healing Spa in Winston-Salem, North Carolina. We'll be happy to address any questions you have when you call to book an appointment.