At Qi Massage & Natural Healing Spa, one of the things we take the most pride in is the diversity of our massage and spa services for residents of Winston-Salem. Here, you can receive a wide variety of treatments for just about any ache or pain, including a selection from our extensive catalog of different massages. Though we are proud to offer this array of massage and spa services, we also understand that the number of options can be confusing for new guests. In this article, we will give you a guide to just one of our popular massage options, namely the reflexology massage.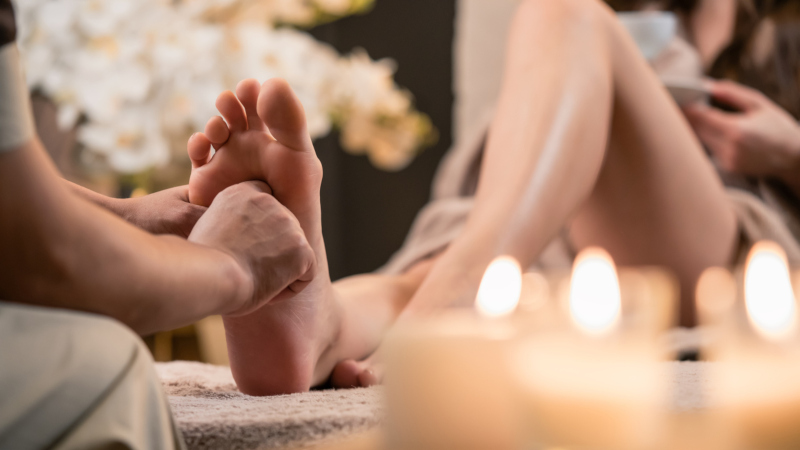 Reflexology derives from traditional Chinese medicine, which holds that there are six energy pathways, or meridians, that run through the soles of the feet and up through all major organs. Massaging the feet activates these meridians and brings energy and health to the other organs of the body. In your reflexology massage, our massage therapists will apply pressure to your feet for general relaxation and will focus attention on particular areas of the feet in order to stimulate the corresponding areas of the body. For example, reflexology practice connects the chest and lungs to the balls of the feet, so applying pressure to that spot on your feet can help alleviate chest pains or breathing complaints.
During your reflexology massage, you can consult with our massage therapists at Qi Massage & Natural Healing Spa to ensure that you receive attention on the reflexology points that correspond to your particular needs. If you want to try the benefits of reflexology for yourself, or if you would like to try one of our other massage and spa services, give us a call today to book an appointment.