Aromatherapy for Relaxation
We at Qi Massage & Natural Healing Spa want to help you release the stress of your day-to-day life. So you can experience true relaxation. Of course, all the massage and spa services we offer can help you do just that. But we understand that you might not be able to visit our expert team as often as you would like. Fortunately, one of the methods we use here at Qi Massage & Natural Healing Spa is aromatherapy, and this is also something you can easily use at home. In this article, our team has put together a beginner's guide to using aromatherapy for relaxation.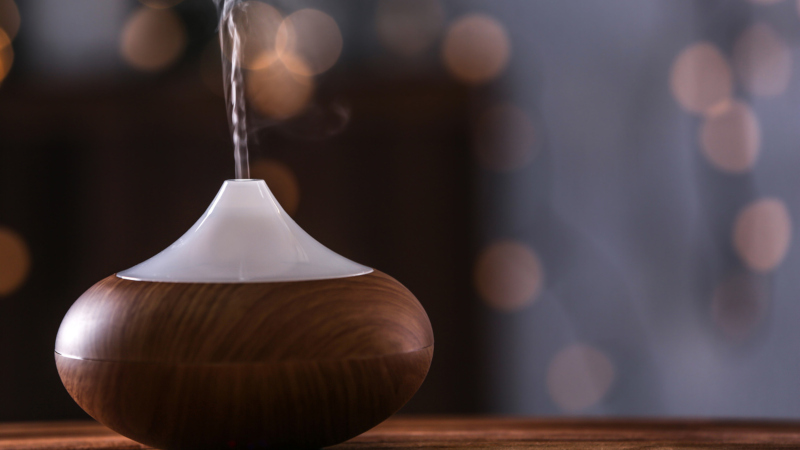 Aromatherapy, as its name suggests, makes use of various scents to promote health, well-being, and relaxation. The most common way to create the desired scents is by using essential oils. Some of the most effective oils for promoting relaxation. When selecting oils for aromatherapy, always check for any safety warnings, as some oils may not be safe for those with respiratory issues, those who are pregnant, young children, or pets. Once you have chosen your desired scent, you can either prepare your oil to apply to your skin or release it into the air with a diffuser.
On the Skin: Pure essential oils are too potent to be applied directly to your skin. If you want to create wearable aromatherapy scents, first dilute your essential oil with a carrier oil such as coconut, safflower, or almond oil–use no more than ten drops of the essential oil per fluid ounce of carrier oil.
In a Diffuser: Aromatherapy diffusers also have important safety considerations. Since the scent is circulated through the room. Everyone in it experiences the effects. Ideally, this just helps everyone relax. Be very careful in selecting oils if you have young children in the house. Also, run your diffuser for no more than 15 minutes of every hour.
If you keep these guidelines in mind. You'll be able to experience all the benefits that aromatherapy has to offer. For expert advice on all things aromatherapy. Consult our team at Qi Massage & Natural Healing Spa.