Here at Qi Massage & Natural Healing Spa, we specialize in helping you release your everyday aches and pains so you can relax in comfort. Our team is highly experienced in easing all manner of discomfort, whether it's from daily stress, a specific injury, or something like pregnancy. One of our most popular services, in fact, is pregnancy massage, which is designed to relieve the pains and discomforts that pregnancy often entails. In this article, we will lay out some of the ways that pregnancy massage can benefit both you and your baby.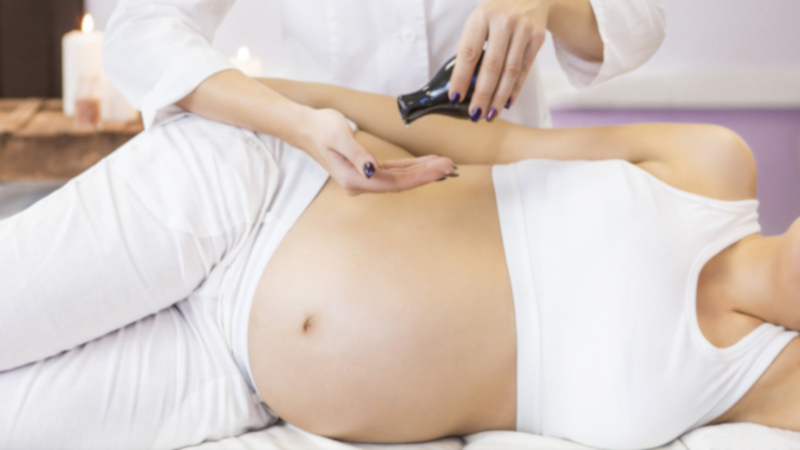 Reduces Swelling- One common effect of pregnancy is swelling of the joints caused by reduced circulation and increased blood pressure on the major vessels. Pregnancy massage helps to stimulate the soft tissues and reduce the level of fluid collected in the joints, and thus reduce swelling.
Relieves Nerve Pain- In the later months of pregnancy, the pressure of the uterus on the lower back and pelvis causes many women to experience nerve pain in these areas. Pregnancy massage can alleviate this nerve pain by releasing tension in the surrounding muscles. Many women report that massage helped alleviate their nerve pain during pregnancy.
Regulates Hormones- Studies have shown that massage therapy in prenatal care can help to regulate hormones, which in turn helps regulate mood and improve cardiovascular health. In one study in which pregnant women received bi-weekly massages for five weeks, levels of the stress hormones cortisol and norepinephrine were reduced, while levels of serotonin and dopamine, neurotransmitters associated with happiness, were increased. These changes in hormones also lead to fewer complications during birth.
If you want to experience the benefits of pregnancy massage for yourself, contact our team at Qi Massage & Natural Healing Spa to schedule an appointment.