There are many different benefits of massage therapy.  It can help promote relaxation and allow your body and mind to feel rejuvenated.  Massages can also help people of all different ages.  Massage can help your body, no matter what is going on.  Did you know that when you apply pressure to certain areas of your body, it can actually be beneficial to other parts of your body?  This process is called reflexology massage, and it really works!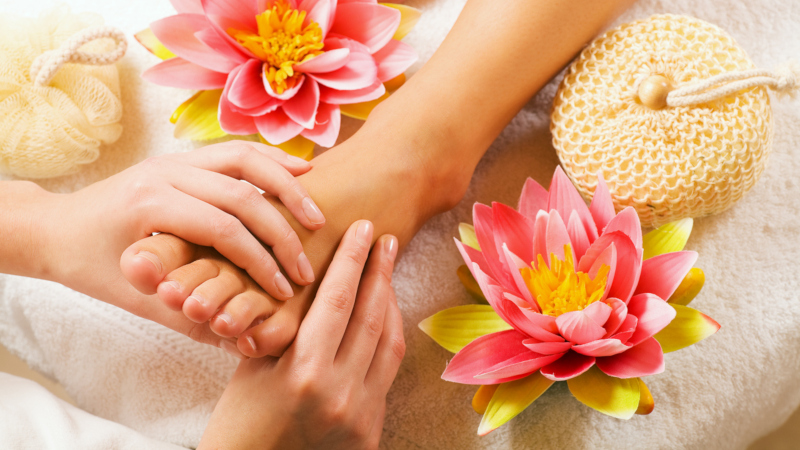 Reflexology massage is where you apply pressure to parts of the body (primarily in the feet) or manipulate joints to help other areas of the body.  All parts of our body are connected, so by figuring out how to treat specific areas of the body, we can then begin to heal the body and make it feel much better. This is helpful for many conditions such as injuries, persistent headaches, congestion, poor circulation, and chronic pain. Reflexology massage can help heal your body and help you feel relief from whatever is ailing you.
There are many different benefits that come from reflexology massage.  It can help increase blood flow and circulation.  When there is good blood flow to injuries, they will heal more quickly.  Increased circulation can also help with conditions such as diabetes and neuropathy. Good circulation will help your organs function better and help them to be healthy. Another benefit of reflexology massage is that it can help with relaxation and loosen up tight and strained muscles.
To see if reflexology massage can heal your body, give it a try.  Book an appointment with a qualified massage therapist today at Qi Massage & Natural Healing Spa. You will see improvement and feel better after one appointment.  You can start enjoying all the benefits of massage and feel better today.