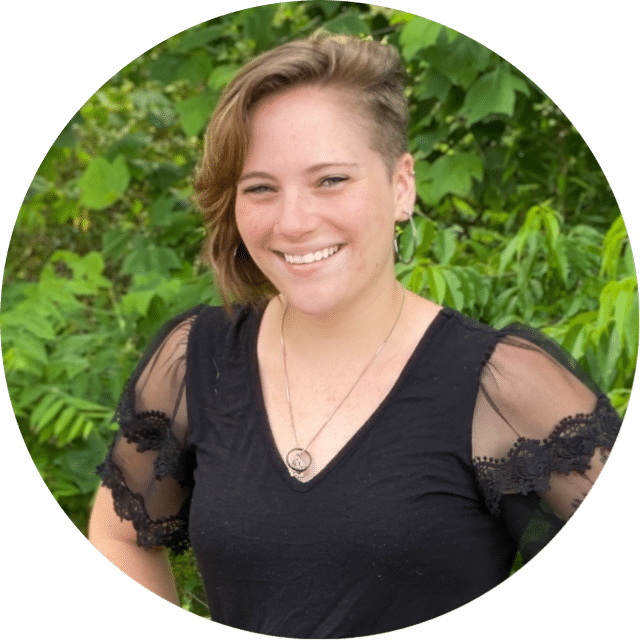 Hello! My name is Sarah and I am the Receptionist here at Qi Massage and Natural Healing Spa. I have grown up and lived in Winston- Salem my whole life. I have a degree in Horticulture Science. I enjoy getting to know all the clients that come in by making everyone feel comfortable and ready to relax. I previously worked at a bank and Garden Nursery, but I wanted to help people truly feel better and see what difference I can make at the spa. I have been working here for over a year and a half so far and I am enjoying every minute of it.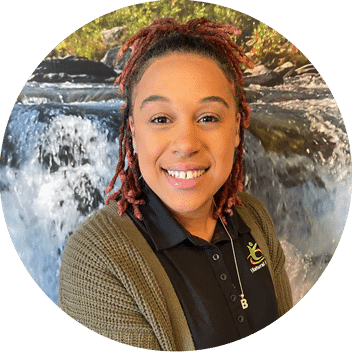 Hi! My name is Brittany, a receptionist here at QI Natural Healing and new to the Winston Salem area. I'm originally from Mount Airy, NC. I love sports and use to play basketball and run track. I value the time spent with my family and since joining the Qi team they have become my family too!
I look forward to getting to know all of you, getting you booked, and answering any of your questions about the spa. I am here to make your experience the best. Can't wait to see and hear from you!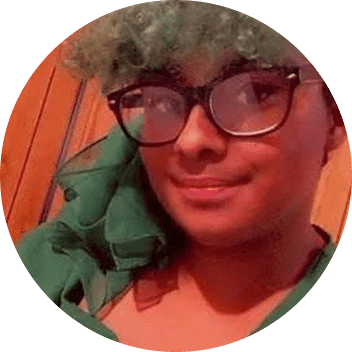 Simon is a receptionist here at Qi Massage & Natural Healing. She'll help set up your appointments and pair you with the right therapists that will suit your needs. Whether it's a simple question or a large group plan, Simon will be there to help you.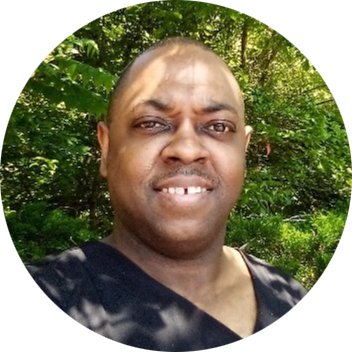 Hi, my name is Adrian, and I am originally from Hiddenite, North Carolina, better known as the Emerald Mines. I attended Mars Hill University and received a full scholarship to play baseball there. I also obtained a Bachelor of Science degree in Athletic Training and was fortunate enough to have played professional baseball for one season in Canton, Ohio.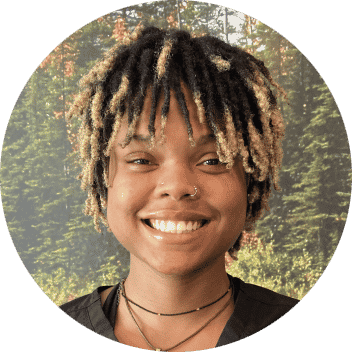 Hi, My Name is Sandrea Gibson born from Atlanta, Georgia. I moved to North Carolina when I was 8 years old. Grew up to learn that I have this passion for fitness, so I became a Personal Trainer to help others gain the knowledge of how important it is to
maintain your body in order to stay healthy and feel confident. Massage came along right after I made the decision in my fitness journey. I believe that Massage Therapy is a
great recovery after you have put the muscles through a significant workout. A great Massage after a great workout will make you feel better than you have ever felt before.
Living Arts College is where I got my education, graduating in 2021. My love for Massage continues to grow with every new client that I encounter. Getting a massage from me will be tailored to your needs, I will always ensure that every one that comes to see me will leave satisfied. I am looking forward to meeting so many people. So please
come in and see me!!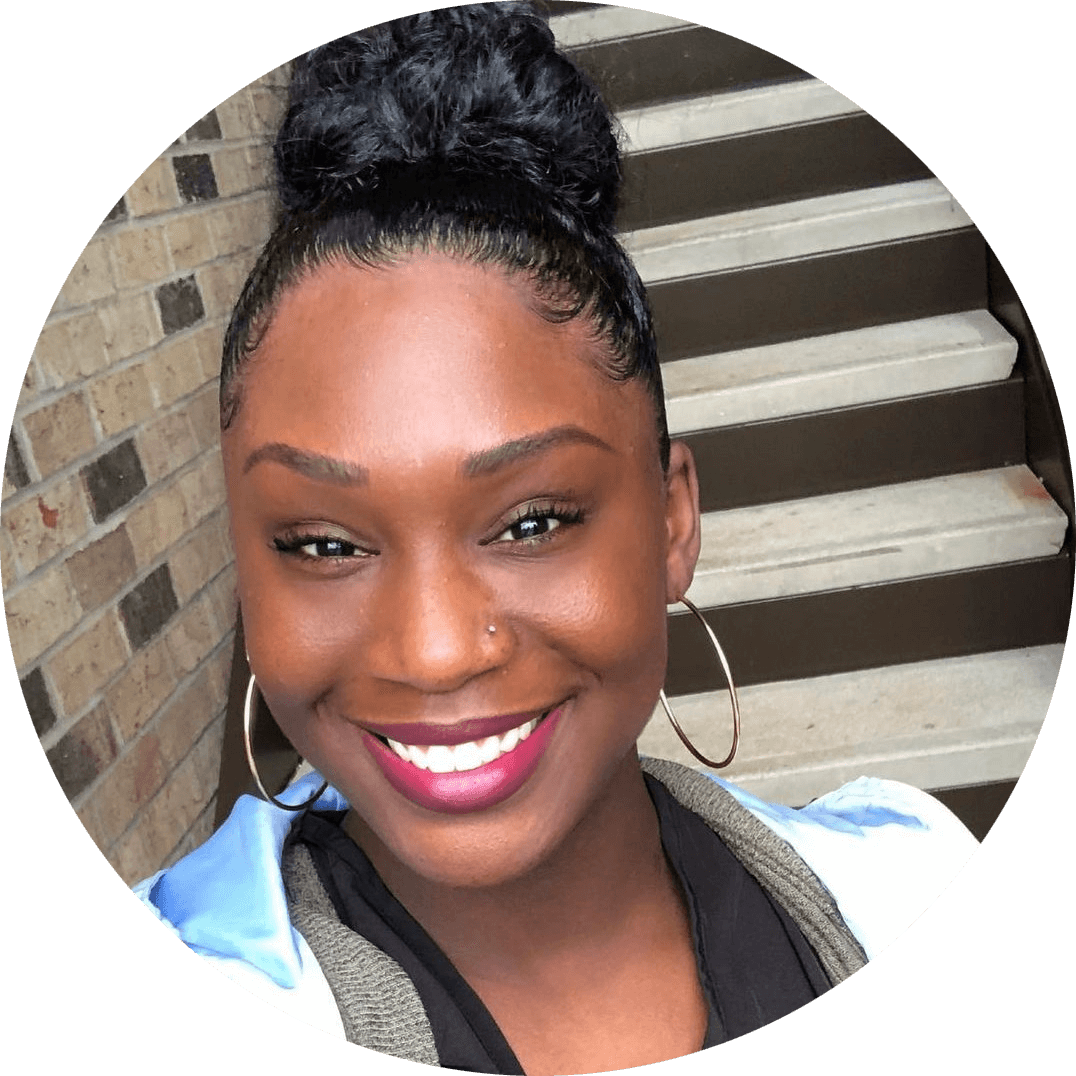 Hi! My name is Hannah and I have been a resident of Winston Salem since 2011 when I began undergrad at Winston-Salem State University and graduated in 2015. Eventually I went to Living Arts College and became a Licensed Massage Therapist in 2018. My love for massage therapy comes from really wanting to help people feel their best and reach their wellness goals. I specialize in several modalities and some of my favorites include Swedish Massage, Deep Tissue Massage, and Hot Stone Massage. I look forward to working with you!
Hello my name is LaTia' Burris. I became a Massage Therapist in 2020 after 20+ years in the healthcare field as a Certified Nursing Assistant. I have always had a strong desire to help others. I specialize in Deep Tissue, Swedish, and Hot Stone Massage. I look forward to helping you feel your best!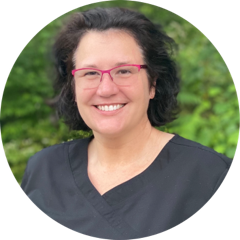 Hello my name is Meredith. I went to school at the living arts institute and graduated with a massage and body work degree. I graduated in 2016 and have been doing massage for 2 years. I also have a psychology degree from George Mason University. I started doing massage so I can do something for others, and to help someone feel better. I enjoy getting to know each client that comes in to get a massage from me. I really enjoy doing reflexology and swedish massages.
Hello, I am Asrienna, "Muffin,". I have been a licensed massage therapist here in North Carolina for a year now. I come from a medical background with over 10 years of experience that led me to the massage industry. My past occupations have equipped me to better understand how the body works and to focus on a holistic approach to healing.
I specialize in swedish massage, prenatal massage, reflexology massage, hot stone therapy, cupping, and table streching. I look forward to helping you relax and feel your best.
Hi! My name is Latarsa and I am a licensed massage bodywork therapist. I enjoy providing a gentle and deeply relaxing service. My main goal is to focus on the overall wellness of each of my clients. I look forward to meeting you and helping you feel your best!
Hi! My name is Brittney!  I am a dedicated massage therapist with years of experience in the field, obtaining my certification from the Medical Arts School back in 2017. I am committed to providing personalized care to each client, tailoring my treatments to address specific concerns, and promoting relaxation and healing. I specialize in combining the best of Swedish, Deep Tissue, Hot stone and Reflexology to create a therapeutic treatment that is unique and customizable to each and every client. I look forward to working with you soon!
Hello I am Tia! I have been a licensed massage therapist since 2017.  I have an extensive background in healthcare, and I am passionate about helping others maintain their health. 
I have catered to the community of individuals with special needs, disabilities, and the elderly. I'm very accommodating, friendly, and empathetic. 
I specialize in prenatal, relaxation, and deep tissue massages. I have extreme strength for deep tissue massages and the ability to alleviate pain and tension. I am very detailed with all of my work and I have an excellent flow that helps others relax. I also enjoy stretches incorporated in sports massages and lymphatic work. In my spare time I like to paint, draw, engage in DIY projects, and woodworking. I really enjoy working with my hands and look forward to meeting with you soon.
Hi my name is Channa! I'm a graduate of FTCC (Forsyth Tech Comm College). So what brought me to massage therapy was that I wanted a change in scenery and I've always been told that I was good with my hands! So why not try something new, Right? I've been in the culinary field for the past 9 years on and off. I'm an animal lover, especially dogs! It's just something about them that brings me joy and excitement! I've always had an urgency of helping people no matter if I knew the person or not, it was just something I enjoyed. I also give pretty good neck, feet and hand massage!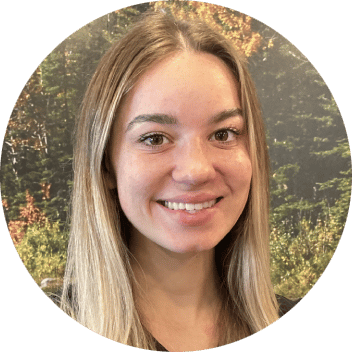 Hey there, my name is Laila McGee and I'm an Esthetician here at Qi Massage. I was born and raised in Stokes County and completed my education with Esthetics in Kernersville. Along with my passion for skincare I also admire helping others build confidence in their skin! I hope to see you soon!
Hi! My name is Jasmine Eng and I've been an esthetician for 4 years with a passion for helping others out that are struggling with their skin. I've always struggled with my skin and still do some days, so I know how it feels! With my knowledge and experience in the esthetics field, I can help you achieve your skin care goals while also helping you feel as relaxed as possible. Can't wait to meet you soon!
Hi my name is Jenn! I'm an esthetician here at Qi massage and Natural Healing. What started my interest in esthetics was when I was struggling with my skin as a teen and decided I wanted to try and heal my skin on my own. With some time and research I became really passionate about skincare and even started recommending skincare products to help my friends with their skin. After a couple years during college I decided to finally commit to what i've always been passionate about which is skincare and helping people heal their skin! If you would like you can come and see me I will work with you to try my best to help with any of your skin concerns. See you soon!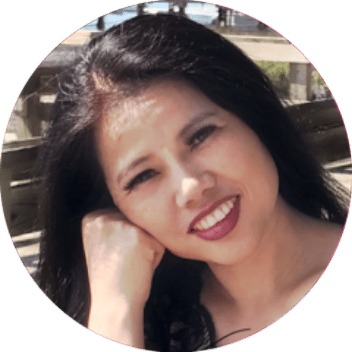 Hi, my name is Lisa, and I am currently the owner of Qi Massage & Natural Healing Spa located in Winston Salem, North Carolina. I was born and raised in China. I received my E-MBA (Executive Manager of Business Administration) degree in 2011. I graduated from the International Naturopathic College – Neruro Beautogisht in Hong Kong, China in 2011 and the International Naturopathic College – Flower Therapy in Hong Kong, China in 2012.